Brows
£20
Eyebrow waxing, tinting and shaping, using ombre tinting techniques developed by Maia, for natural yet defined brows.



Microblading
£300
Semi-permanent eyebrows are created by implanting pigment into the skin with nano blades to create a hair stroke effect, designed to either blend naturally into your existing brows, or create a whole new brow shape!
LVL Lash Lift
£40
Nouveau Lashes laft lift. Lashes are lifted from the roots and tinted, providing Lift Volume & Length. Zero maintenance and lasts for 6-8 weeks.


Individual Eyelash Extensions
£45
Individual lash extensions. Extensions are placed on each natural lash for an enhanced length and thickness. Lash extensions last 2-3 weeks before requiring infills.
Brow & LVL Combo
£55
Save ££ when you get your brows and lashes done together

Upper Lip Wax
£5
Why not get your upper lip fuzz whipped off when you come for your brow treatments
Nanoblading
£350
Semi-permanent eyebrows are created by implanting pigment into the skin with nano blades to create a hair stroke effect, combined with machine shading to add depth.
Henna Brows
£25
Dyotics Henna dye is used for a longer lasting and more intense stain




Brow Lamination
£30
For that flawless, brushed up brows look, or simply to tame unruly brows. The brow lamination treatment can add the appearance of fullness and volume by fixing the hairs in place using a 3 step lifting technique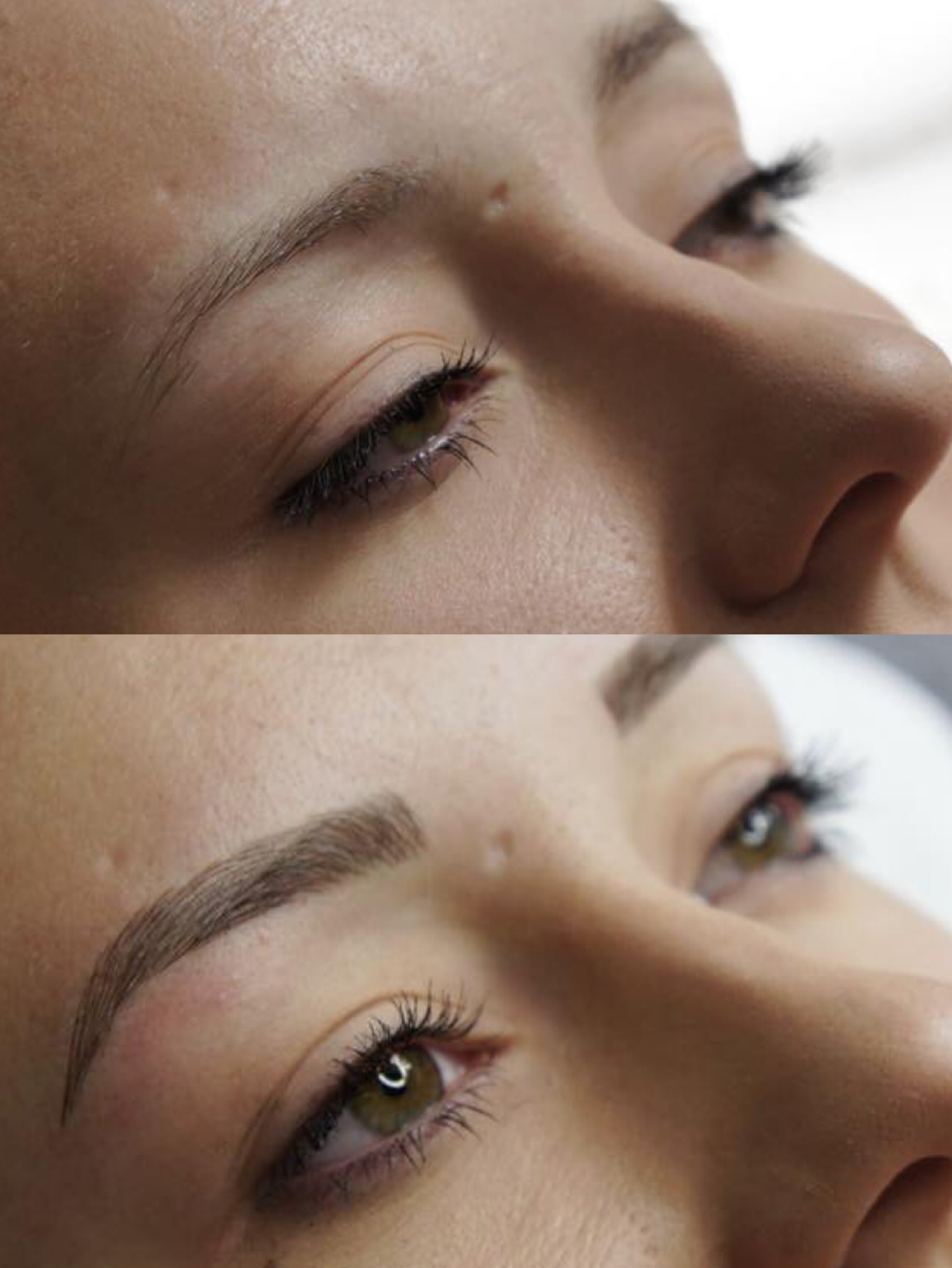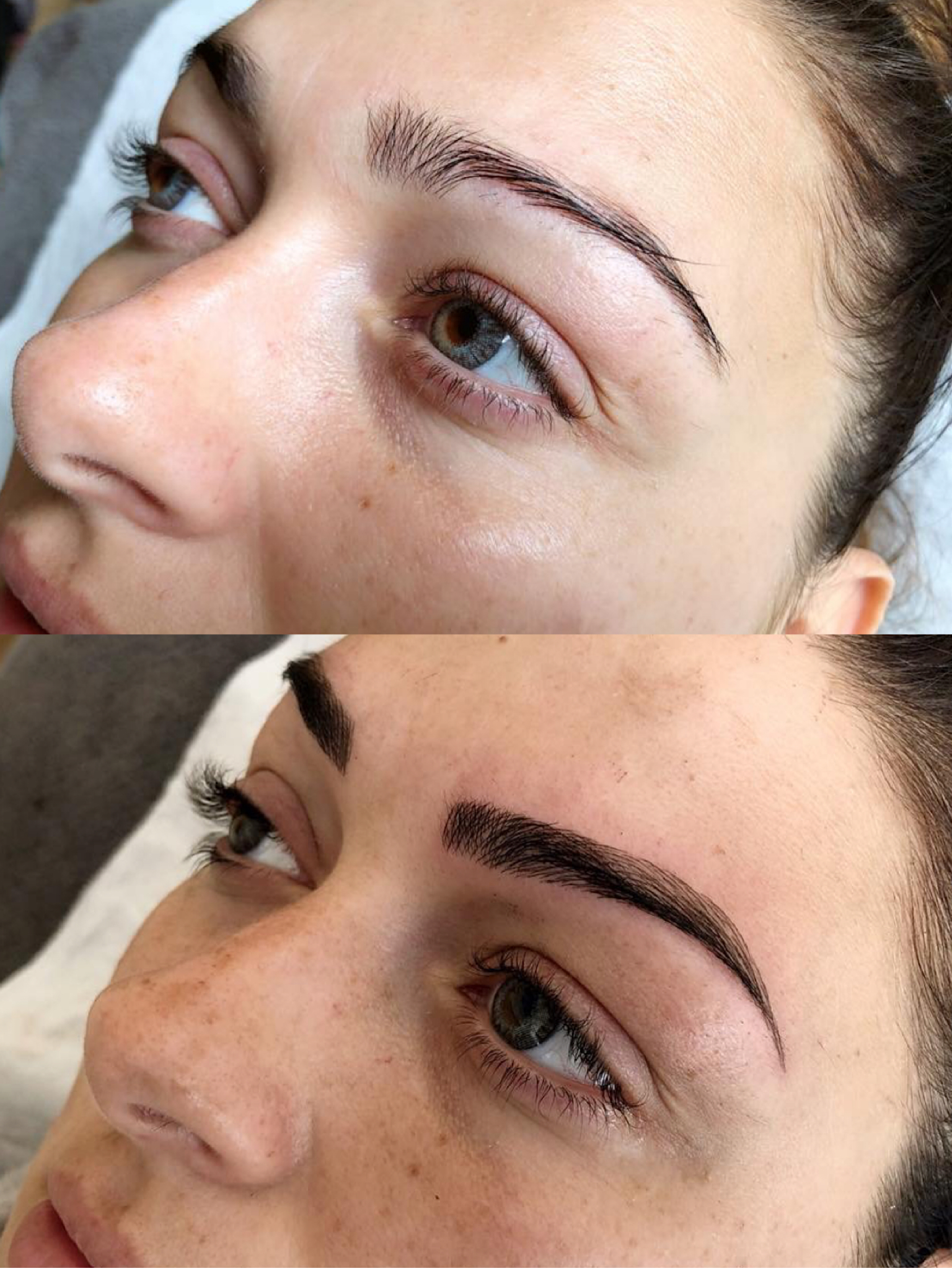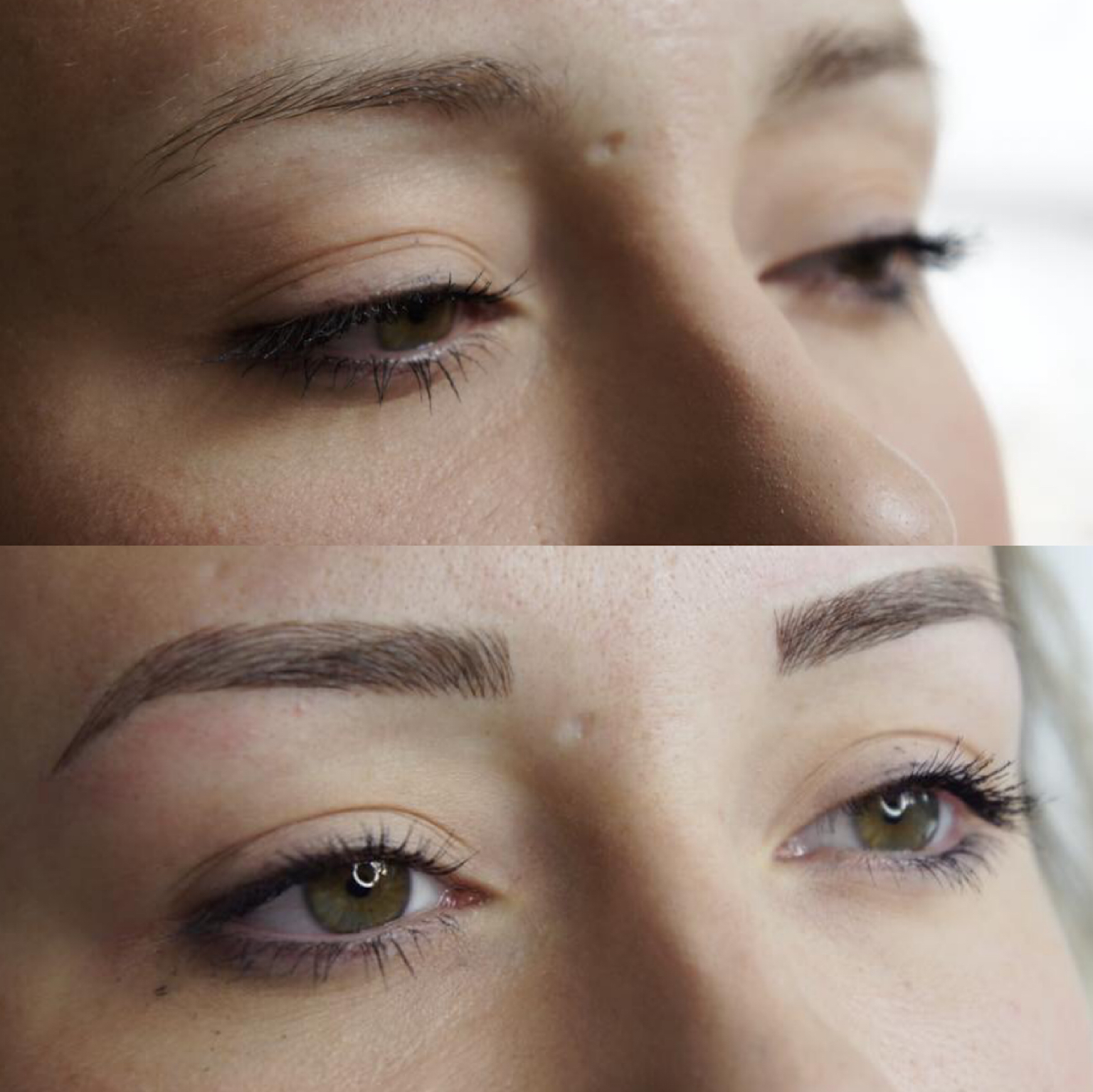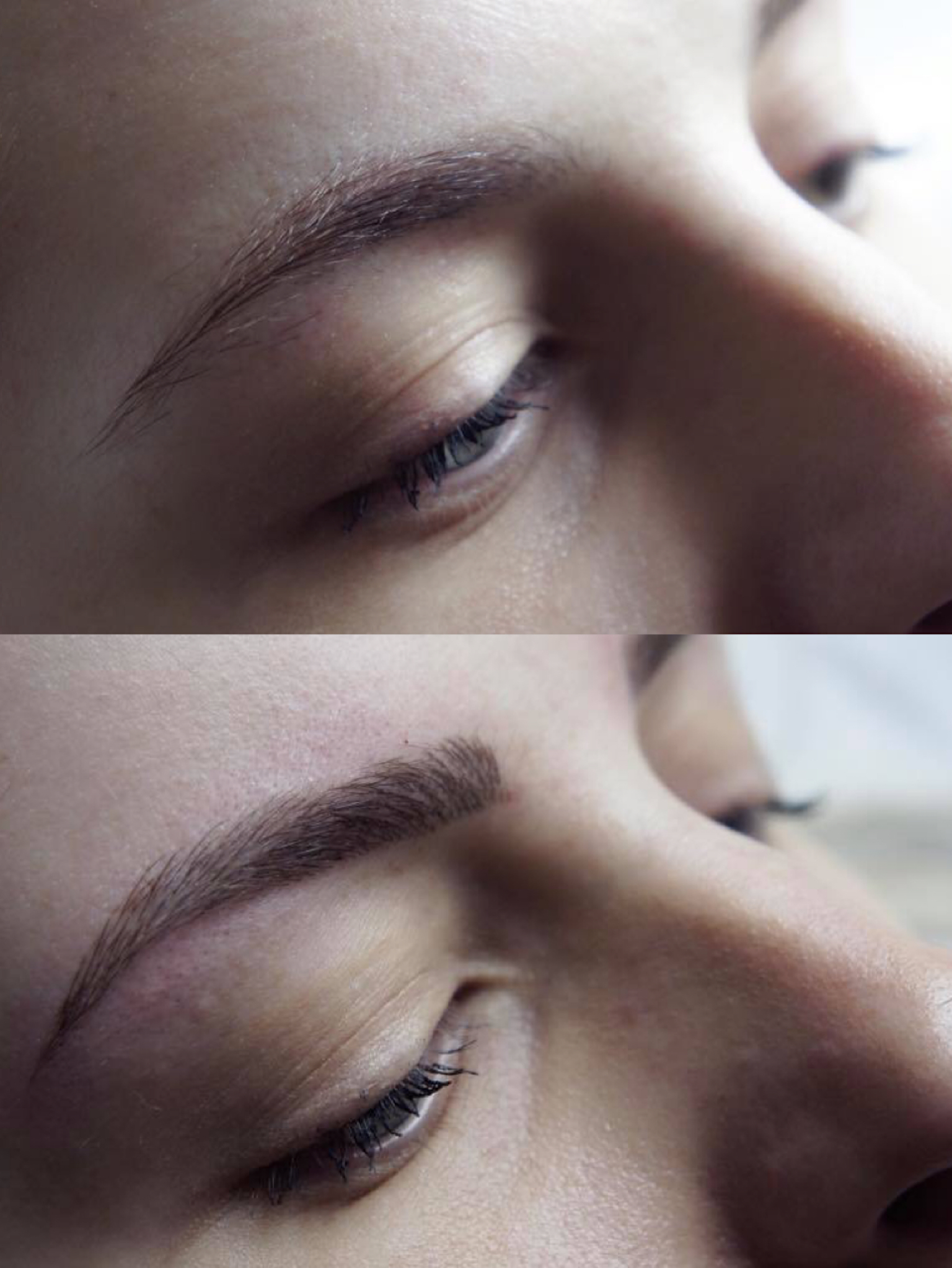 The Microblading Process
Microblading is our most popular treatment and for a good reason! As it is a semi permanent make up technique, microblading allows you to achieve brows you never would have been able get naturally. Below are your 3 steps to your dream brows.

Consultation
This step is just as important as the treatment. During the consultation, you will have your patch test. You will then have your skin type and medical history assessed to see whether you are a good candidate for the microblading procedure. After that you will have the opportunity to ask any questions you may have and to discuss potential colours and shapes for your new brows.

Initial Treatment
You will be booked a 3 hour slot, although the treatment can usually be completed in 2 hours, this is to ensure there is no need to rush, so you can relax and be put at ease during the shaping and designing stage of the treatment. No actual microblading will begin until you are 100% happy with the shape.

Top Up
After your new brows have healed, you will usually need to come in for a top up treatment. This is booked between 6-8 weeks after the initial treatment and is included in the cost.
PLEASE NOTE THAT SOME TREATMENTS WILL REQUIRE A PATCHTEST 48hrs PRIOR TO THE TREATMENT BEING CARRIED OUT